2020 Sponsors
Networking Breakfast Sponsor

ICE Service Group, Inc. (ICE) founded in 2007 provides safe, secure and cost effective logistical support, packaging, transportation, and waste management services to the Industrial, Construction and Environmental industries. ICE, a small business; headquartered outside of Pittsburgh, Pennsylvania, has offices, field offices & transload locations across North America. We are actively working across North America, including Mexico, Canada and the Caribbean. Our team has successfully, safely and economically managed over 15,000,000 tons of waste and material. Our services include: • Transportation (Rail, Truck & Marine) & Logistical Support • Heavy, Wide & Over-Dimensional Transportation • Rail Equipment (Gondolas, Flatcars, Tankcars, Boxcars) • Packages (Soft Sided, Custom Packages, SCO Wraps, Intermodal Containers, Cargo Containers) • Waste Management (Waste Profiles, Manifests, Disposal, Sampling / Analysis, On-Site Coordination)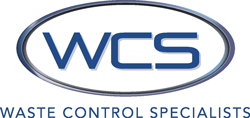 WCS's state-of-art disposal facilities provide safe, secure, permanent solutions for LLW disposal. WCS also provides solutions for treatment and storage. For more information please visit our website at wcstexas.com.
Coffee Break

NAC International Inc. (NAC) is a leading provider of engineering, consulting and nuclear fuel management solutions. Since 1968, NAC has offered the nuclear industry proven design, licensing, fabrication, construction and operation of innovative technologies to safely store, transport and manage used fuel and other materials at decommissioning and operating sites.
Additional Sponsors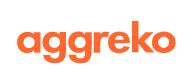 Company Wrench focuses on the manufacturing, sales, rentals, parts and service of dust control, demolition, and scrap recycling equipment and attachments providing "The Cutting Edge of Customer Service" throughout the industry.


Perma-Fix Environmental Services, Inc. is a nuclear services company and leading provider of nuclear and mixed waste management services. The Company's nuclear waste services include management and treatment of radioactive and mixed waste for hospitals, research labs and institutions, federal agencies, including the DOE, the Department of Defense (DOD), and the commercial nuclear industry. The Company's nuclear services group provides project management, waste management, environmental restoration, decontamination and decommissioning, new build construction, and radiological protection, safety and industrial hygiene capability to our clients. The Company operates four nuclear waste treatment facilities and provides nuclear services at DOE, DOD, and commercial facilities, nationwide.
Badge Lanyard Sponsor

North American Dismantling Corp (NADC) has been performing all types of demolition projects throughout North America since 1984. From automotive plants to power plants we have successfully dismantled, recycled, and recovered assets, including environmental assessment and remediation of contamination. NADC offers professional power plant demolition services ranging from selective demolition to retrofit/conversion projects to total demolition of an entire site. Your project and the safety of everyone involved is of the utmost importance to us.