Francis (Chip) Cameron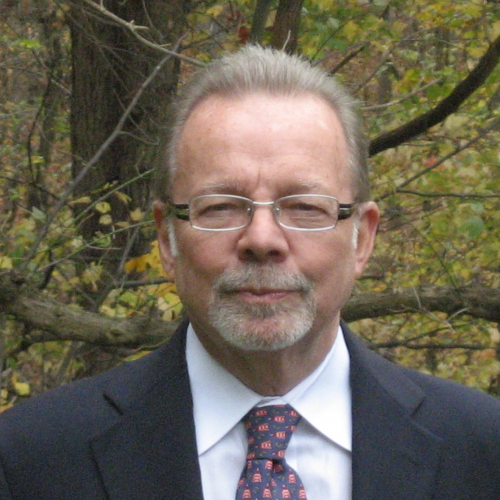 President
the Zero Gravity Group
Session: Importance of Positive Community Relations
Attorney, manager, and conflict management specialist with over twenty years' experience in the legal, policy, and technical aspects of the licensing and regulation of the use of nuclear materials, as well as with the preparation of environmental reviews for energy and natural resources projects. Mr. Cameron's expertise in conflict management, community outreach and interest-based negotiation strategy were developed during his tenure as the United States Nuclear Regulatory Commission's (NRC) Dispute Resolution Specialist. His conflict management work was complemented by his tenure as the Assistant General Counsel at the NRC. In this capacity, Mr. Cameron and his staff advised the NRC staff and the Commission on the implementation of the National Environmental Policy Act ("NEPA") including environmental justice policy; the rulemaking process; the Federal Advisory Committee Act; and Section 106 consultation with Tribal governments under the National Historic Preservation Act. He also was the General Counsel's liaison and advisor on Tribal law. He is thoroughly familiar with the NRC licensing process, including the existing and proposed decommissioning regulatory framework.

Mr. Cameron's combination of legal and analytical skills, his solid grounding in the technical aspects of the use of nuclear materials, and his conflict management skills, bring a unique holistic approach a wide variety of private sector and government needs and issues. Mr. Cameron has been in private practice since 2010, providing legal advice on energy and environmental issues, and on the design and implementation of communications strategies. Some of his most recent projects include facilitation of the public scoping meetings for the Environmental Impact Statement on the Holtec Intl. license application to the NRC for an interim storage facility; development and presentation of a National Webinar on tribal law and the transportation of nuclear materials.
Larry Camper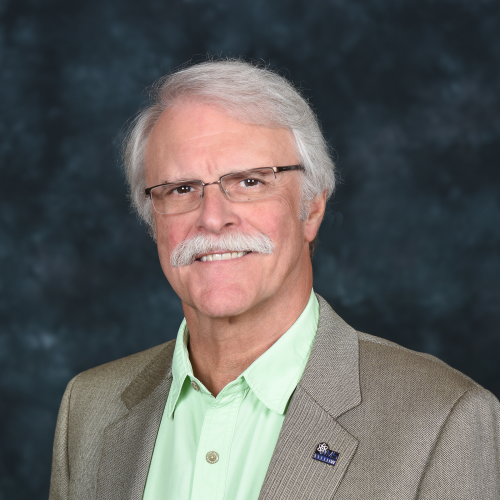 USNRC Retired, Nuclear Safety Consultant
Talisman International LLC
Session: Wrap-UP Day One
Mr. Camper is an experienced health physicist, radiation safety expert, environmental remediation expert and executive with 40 years of professional experience with various aspects of the nuclear industry within both the private and public sectors including: radiation safety; medical, research and academic uses; commercial uses; industrial uses; environmental assessment and management; low-level waste oversight; uranium recovery; decommissioning of reactors and complex material sites; spent fuel management and performance assessment. Mr. Camper has been very involved both nationally and internationally and increasingly has focused on the nexus between nuclear materials uses, energy production and related environmental concerns as well as stakeholder outreach and coordination.

Mr. Camper is the President and Executive Consultant with Advoco Professional Services, LLC. Advoco provides a broad spectrum of professional consulting services focused on environmental assessment and remediation, health physics issues, nuclear regulatory policy, environmental conflict resolution, communications strategy, facilitation and stakeholder outreach, nuclear technical issues, NEPA support, Federal and State agencies coordination and executive management. Mr. Camper is also associated with Talisman International, LLC as a senior nuclear safety consultant dealing with a broad spectrum of nuclear issues.
Pamela B. Cowan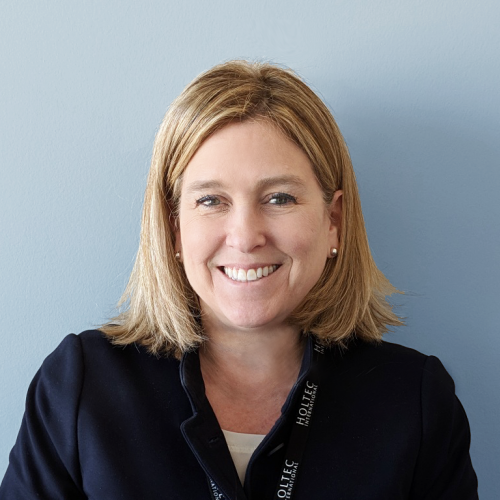 Senior Vice President of Decommissioning & Regulatory Affairs
Holtec International
Session: Views from the Top
Pam Cowan is the Senior Vice President of Decommissioning and Regulatory Affairs of Holtec International. She is also the Senior Vice President and Chief Operating Officer of Holtec Decommissioning International (HDI) and a member of the Board of Directors of Comprehensive Decommissioning International (CDI), a decommissioning general contractor, jointly owned by Holtec and SNC-Lavalin.
Pam has over 25 years of commercial nuclear power experience and came to Holtec from the Nuclear Energy Institute, where she was Vice President of Regulatory Affairs and Nuclear Generation. Most of her career has been spent at commercial nuclear power plants, where she has held senior leadership roles in decommissioning, nuclear fuels, licensing, work management, engineering and nuclear oversight. Prior to these roles, Pam held a senior reactor operator (SRO) license and was on-shift as a supervisor in the Salem Nuclear Power Plant control room. She started her career as an engineer at Westinghouse performing thermal hydraulic analyses for nuclear power reactors.
In the areas of Decommissioning and Spent Fuel Management specifically, Pam previously held roles as Senior Director of Decommissioning and Director of Used Fuel and Decommissioning for the Exelon fleet, where she led development of the Exelon management model for decommissioning used in preparation for the Oyster Creek decommissioning. Additional responsibilities included oversight of the Zion decommissioning in accordance with the Asset Sale Agreement between Exelon and Energy Solutions, decommissioning activities of Peach Bottom Unit 1 and Dresden Unit 1, decommissioning trust fund NRC reporting and DOE used fuel settlement agreement annual reporting for reimbursement. In support of broader industry initiatives, Pam led the NEI Decommissioning Rulemaking effort, was a steering committee member of the Decommissioning Plant Coalition and served as Vice-Chair of the EPRI Spent Fuel and High-Level Waste Technical Advisory Committee.
Pam holds a Bachelor's degree in Nuclear Engineering from Georgia Tech, a Master's degree in Engineering Management from Drexel University and completed the INPO Senior Nuclear Plant Manager Course.
John Dobken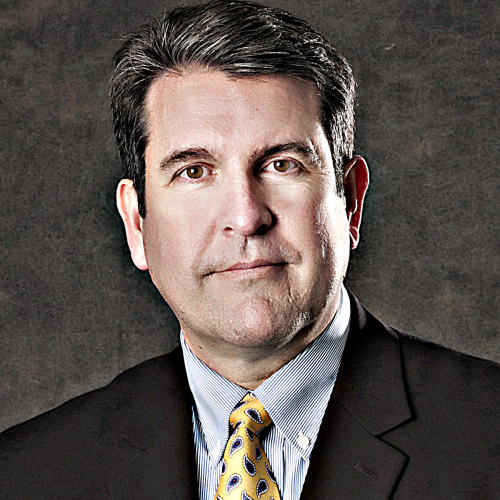 Public Information Officer, San Onofre Nuclear Generating Station
Southern California Edison
Session: Importance of Positive Community Relations
Promoting science- and fact-based discussions about nuclear energy and spent nuclear fuel has been one of John Dobken's passions for a decade.

He gets ample opportunity to do just that in his role of public information officer and media relations manager for the San Onofre Nuclear Generating Station and Southern California Edison. John manages relationships with local and national media, as well as social media channels and participates in community outreach.

Prior to joining SCE, John led external engagement strategies for Energy Northwest, owner and operator of Columbia Generating Station in Washington state.

John has a master's degree in business management and a journalism degree from San Diego State University. He worked as a television news anchor and reporter for 14 years at various stations across the country.
David R. Emerson, CFA, CAIA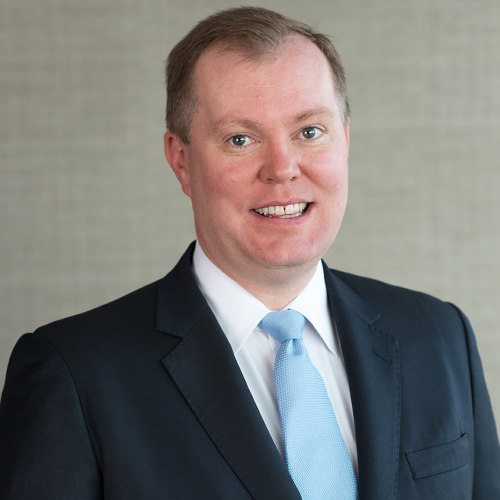 Senior Vice President/Principal, Seattle
LCG Associates
Session: Decommissioning Trust Fund Management: Assurance and Stewardship
Mr. Emerson joined LCG Associates in 2003 and is a member of the Board of Directors. He is also a member of the Risk Management Committee and Investment Committee. David's responsibilities include lead client relationships with utilities, healthcare organizations, endowments and foundations. Additionally, he conducts capital market and asset class research as well as investment manager due diligence.

David also serves as LCG's Practice Leader for Nuclear Decommissioning Trusts (NDTs). He has led the team to develop proprietary asset liability modeling software that demonstrates the effects of different capital market, tax rate, and spending assumptions. David actively participates in NDT conferences and industry groups and has helped refine LCG's modeling capabilities in the ever-changing world of NDTs.

Prior to joining LCG, David worked for seven years in the investment consulting industry in a variety of roles from manager research to Consultant. David is a CFA Charterholder. He is an active member of the CFA Institute and CFA Society Seattle. He is also a Chartered Alternative Investment Analyst (CAIA) Charterholder. David holds an M.B.A. in Finance from the Smith School of Business at the University of Maryland. He graduated from the University of Michigan with an A.B. in Political Science.
Gregory Halnon
Vice President Nuclear Regulatory Affairs and President & Chief Nuclear Officer, GPU Nuclear
FirstEnergy
Session: Decommissioning Projects Past, Present, and Future
Mr. Greg Halnon is the FirstEnergy Vice President Nuclear Regulatory Affairs and President & CNO of GPU Nuclear.

Mr. Halnon began his career in 1981 as a system engineer for the fossil fleet at Florida Power Corporation in St. Petersburg Florida. He later moved into nuclear as a system engineer for the Crystal River Nuclear Plant in HVAC and mechanical-thermal systems. Mr. Halnon has over 30 years in engineering, operations, regulatory affairs, quality, and line management of nuclear power stations. He has held two Senior Reactor Operator licenses and is a registered professional mechanical engineer in the states of Florida and Ohio.

In his career;
Mr. Halnon has served as a plant general manager, general engineering manager and quality director at various nuclear units and fleets. He has served on several Small Modular Reactor advisory boards and chaired two Industry SMR Consortiums.

Greg presently serves as the nuclear regulatory officer for FirstEnergy Corp. He is also responsible for the leadership of the Three Mile Island Unit 2 decommissioning and Post Defueled Monitored Storage. He has served 7 terms as the National RUG chairman and 3 years as executive sponsor of the industry Reactor Oversight Process Taskforce.

Mr. Halnon received his bachelor of science in mechanical engineering from the University of Central Florida after doing undergraduate agricultural technology research at Virginia Tech. He completed the INPO Senior Plant Managers Professional Development in 1997. He is a qualified ABET accreditation evaluator and a life member of the American Nuclear Society.
Tracey LeRoy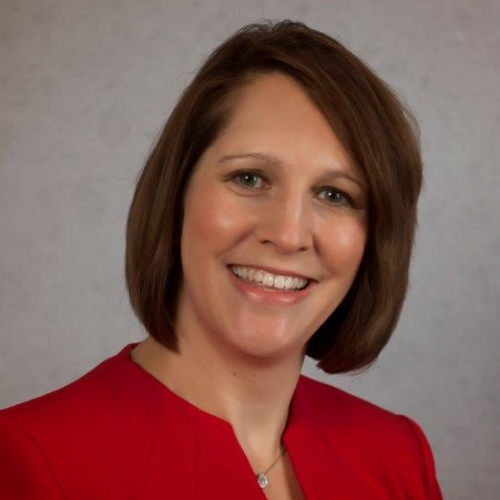 Associate General Counsel
Duke Energy Corporation
Session: Decommissioning Trust Fund Management: Assurance and Stewardship
Tracey Mitchell LeRoy is Associate General Counsel at Duke Energy. She provides advice and guidance on nuclear regulatory and commercial matters, including decommissioning, emergency preparedness, Part 810 compliance, and fuel procurement.

Tracey is a member of the Nuclear Energy Institute's Decommissioning Task Force Steering Committee and Rulemaking Committee. She also serves on the Legal Advisory Committee of the Nuclear Electric Insurance Limited.

Tracey earned a Bachelor's Degree in Economics and Management from Beloit College and a JD and Masters of International Business Studies from the University of South Carolina.
John E. Matthews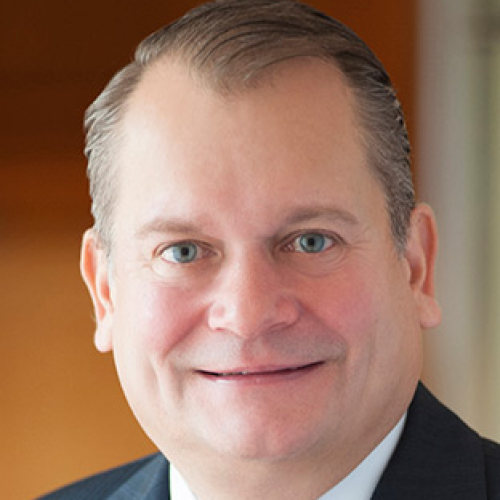 Partner
Morgan Lewis & Bockius LLP
Session: Decommissioning Trust Fund Management: Assurance and Stewardship
John E. Matthews assists clients seeking regulatory approvals from the Nuclear Regulatory Commission (NRC) for first-of-its-kind commercial transactions involving nuclear power plants. He also advises on commercial issues relating to nuclear power plants, other nuclear assets, nuclear export controls, certain government contract matters, and NRC review of license transfers. Clients turn to John for guidance regarding decommissioning funding issues and foreign ownership, control or domination (FOCD) issues.
Rod McCullum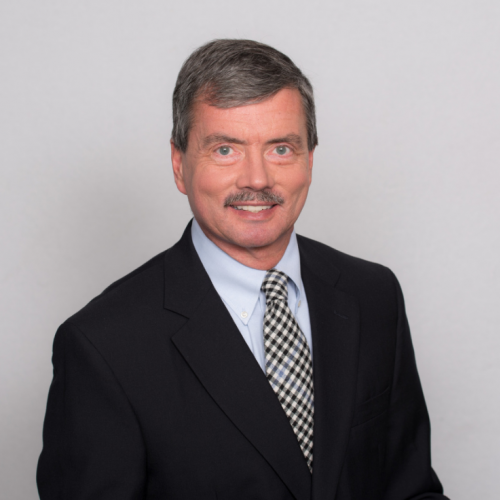 Senior Director, Fuel and Decommissioning Programs
Nuclear Energy Institute
Session: Capitol Hill and Statehouse Perspectives
Rod McCullum has been working on regulatory issues at NEI since 1998. He has 30 years of nuclear engineering, licensing, management and regulatory policy experience. Currently, at NEI, he leads industry efforts to reduce business risks associated with used nuclear fuel management, commercial nuclear power plant decommissioning, emergent material degradation issues, and the introduction of accident tolerant fuels by directing broad scope technical and regulatory programs. He held prior positions in Government (with the Department of Energy) and Industry (at three commercial nuclear power plants). He has a Bachelor of Science degree in Nuclear Engineering (University of Cincinnati, 1985) and a Master of Business Administration degree (Lewis University, 2000).
Bruce S. Montgomery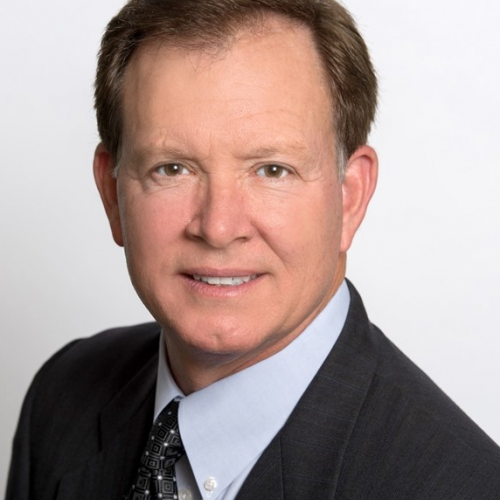 Director, Decommissioning and Used Fuel
Nuclear Energy Institute
Session: Views from the Top
Bruce Montgomery is currently Director, Decommissioning and Used Fuel at the Nuclear Energy Institute. Bruce has 41 years of commercial nuclear experience, beginning in the late 1970s at Bechtel where he worked on new plant licensing and the TMI-2 post-accident recovery project. He joined Baltimore Gas and Electric in 1982 where he worked in various licensing and engineering capacities at the Calvert Cliffs Nuclear Power Plant. Bruce's experience includes serving in a variety of roles, including a tour at INPO as an engineering evaluator, site engineering director at the Nine Mile Point and the Calvert Cliffs nuclear power plants; and corporate roles at Constellation Energy Nuclear Group and Exelon responsible for fleet programs in quality assurance, emergency preparedness, security, and regulatory affairs. Bruce retired from Exelon in 2014 and joined NEI where was engaged in regulatory policy and in development of strategies to promote the commercial nuclear energy industry.

Bruce graduated from the US Naval Academy 1976 with a Bachelor of Science in Marine Engineering and is a member of the American Nuclear Society.
Mano Nazar
President, Nuclear Division
NextEra Energy, Inc.
Session: Views from the Top
Mano K. Nazar is president of the nuclear division at NextEra Energy, Inc. He is responsible for safe operation of the company's eight nuclear units. Most recently, he also led the successful implementation of extended power uprates at three of NextEra Energy's nuclear sites, adding more than 700 megawatts to the nuclear fleet's generation capacity.
Mr. Nazar has more than 35 years of extensive nuclear industry experience. He has led several sites in achieving excellence in performance.
Mr. Nazar has a Bachelor of Science degree in mechanical engineering from the University of North Carolina at Charlotte. He served as chairman of the Industry Nuclear Power Council (NPC) Executive Committee and is a member of the National Academy for Nuclear Training's National Nuclear Accrediting. Mr. Nazar was elected as the 2006 Nuclear Professional of the Year and received the prestigious 2007 WANO Nuclear Excellence Award.
Mr. Nazar has significantly improved nuclear fleet performance while simultaneously achieving the best industrial safety rate in the industry. During his tenure, Mr. Nazar also led the $4.5 billion expansion of generating capacity at six of NextEra Energy's nuclear units, the largest capital project in the company's history.
Michael J. Pacilio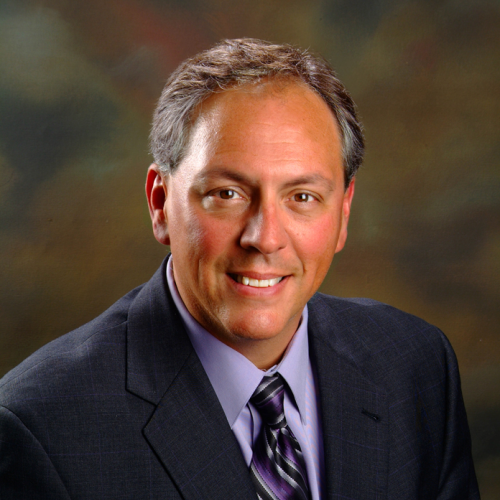 Executive Vice President and Chief Operating Officer
Exelon Generation LLC
Session: Views from the Top
Mr. Pacilio is responsible for the safety, efficiency and reliability of Exelon Generation's power generation fleet, which includes nearly 100 generating units in 19 states and Canada. Exelon Generation operates the largest clean energy fleet in America, producing electricity from 10 fuel types including nuclear, natural gas, hydro, wind and solar.

Mr. Pacilio has 35 years of experience with the company. Most recently, he was president and chief nuclear officer of Exelon Generation's nuclear fleet. In that role, Pacilio was responsible for ensuring that Exelon Generation maintained high levels of performance and safety across its nuclear fleet of 23 reactors at 14 facilities that it operates in Illinois, Maryland, New Jersey, New York and Pennsylvania.
Previously, he was the chief operating officer for the nuclear fleet, overseeing the daily operations of its 14 nuclear plants. During his career with Exelon, Pacilio has held leadership roles, including that of senior vice president of Midwest operations, site vice president for both the Clinton and Braidwood stations, plant manager at Clinton Station and a variety of management roles at Dresden and Quad Cities stations.
Among other accomplishments, Pacilio led the U.S. nuclear industry's development of two national nuclear emergency response centers as part of the industry's response to the 2011 Fukushima events in Japan. During his four-year tenure as chief nuclear officer, Exelon Nuclear's fleet consistently led the U.S. industry in operational efficiency and safety.

Mr. Pacilio holds a bachelor's degree in electrical engineering from Purdue University and a senior reactor operator certification from Dresden Station. He completed the Exelon Leadership Institute Program through the Northwestern University Kellogg School of Management and the Advanced Management Program at Harvard University.
Brooke Traynham Morrison, PhD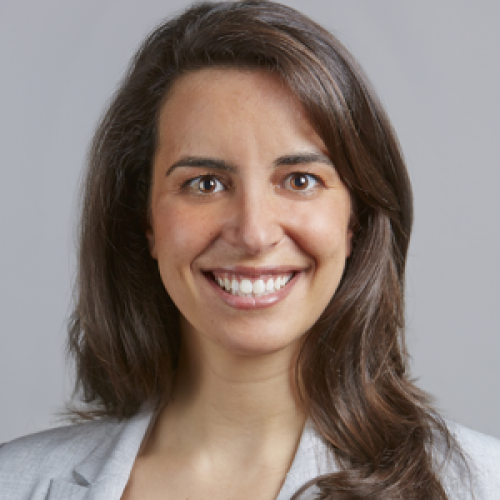 Director, Capital Projects & Infrastructure, PwC Advisory Services
PwC
Session: Decommissioning Market Projection
Dr. Brooke Traynham is a leader in PwC's Capital Projects & Infrastructure practice and provides planning, oversight, and leadership on high visibility capital projects across the US and global energy sectors. Dr. Traynham specializes in providing advisory services to clients engaged in large capital projects, particularly those in the heavily regulated nuclear power sector, including transaction services, new build planning and oversight, plant maintenance, and decommissioning. Within the nuclear power sector, her team supports a broad range of clients including Private Equity, Utility and EPC companies with market assessments, strategic business investment planning, due diligence, financial management, contract and project risk management, and independent project oversight.